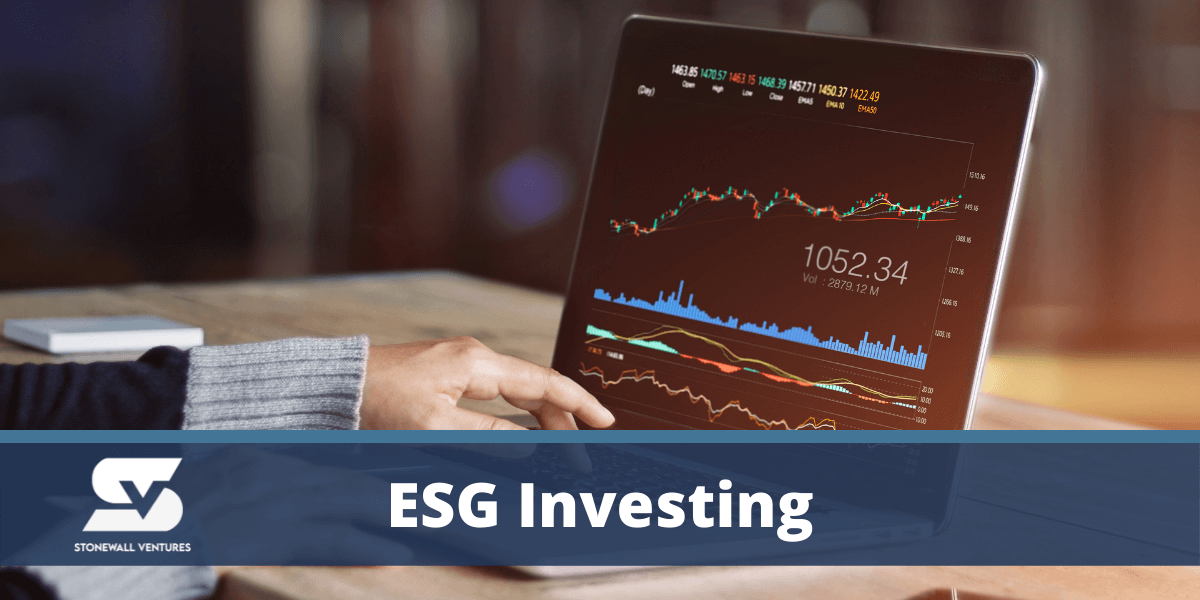 The future of investing is green. Socially responsible investing has taken the world by storm, and investors are scrambling to jump aboard this sustainable movement.
What is ESG Investing?
Simply put, ESG means 'Environmental, Social, and Governance' investing, a way to build a more ethical portfolio. ESG investing is a form of sustainable investment that considers the environmental, social and governance factors to judge an investments financial returns.
The term "environmental, social, and governance" describes how businesses interact with their environment, including shareholders as well as society more broadly. It's a term that has been around for a while, but in the past few years has taken on new meaning, with institutional investors looking to incorporate it into their investment process.
ESG Factors
An investments ESG score measures how green it is by looking at the three categories for which it is named: Environmental, Social and Corporate Governance.
There is no one exhaustive list of ESG examples. It's often difficult to categorize an issue as only social, environmental or governance issues because they overlap so much; instead we should look at the multiple factors that contribute in a holistic way towards sustainability.
Measuring ESG Investments
Different ESG metrics can be calculated and presented in different ways. Investors should consider weighting to their client's interests or potential value, as well as understanding the limitations of each metric.
There is no "one-size fits all" exhaustive list that covers every possible example but investors may refer to online resources for more information on this subject area if they are interested in pursuing these issues further.
ESG compared with SRI (Socially Responsible Investing)
ESG investing has grown out of investment philosophies such as Socially Responsible Investing (SRI), but key differences exist.
Earlier models typically use value judgments and negative screening in deciding which companies to invest in, while ESG invests by finding the best values that are intrinsic to companies they are interested in, rather than supporting a set of values.
Benefits of ESG Investing
High Returns
The results of a new Morgan Stanley Institute for Sustainable Investing white paper found that sustainable mutual and exchange-traded funds had similar performance to traditional ones from 2004-2018.
Other studies have shown how ESG investments can outperform conventional investment vehicles, often due to the more conscious decisions made by sustainable companies. In this way, businesses and society are able to build a world of financial liberty alongside a socially and environmentally conscious reality. In the same way concerns for the environment drives technological innovations such as Direct Lithium Extraction (an environmentally friendly and efficient method of producing lithium needed to manufacture batteries), those concerns for the environment drive other aspects of society, like currency and the crypto space.
Low Risk
A study shows that the same data-set of sustainable funds consistently showed a lower downside risk than traditional, or non-sustainable indexes.
The research found during tumultuous markets in 2008 and 2009 among others - such as when GDP plunged by 10% from its peak in 2007 to trough in 2009 - ESG managed not only to escape unscathed but even increase their returns slightly.
Often times these investments have been vilified for being too risky; however they've proven time and again that allocating some capital into them can ultimately lead to higher overall return on investment over time with less volatility.
How do lithium and esg cryptocurrency work together?
There have been a lot of questions lately about the relation between lithium and crypto. LITH Token seeks to change the way sustainable and socially conscious businesses thrive. The clean energy crypto platform utilizes blockchain technology in order for all stakeholders within an ecosystem to work together toward a common goal: creating a better world through decentralization and accountability in business.
LITH Token will revolutionize the model for environmental, social, and corporate governance. By creating a platform to meet growing demand for integrity in commerce, LITH unites all aspects of production: finance, resource gathering, manufacturing servicing, and distributing - by integrating blockchain with supply chain accountability.
Additionally their innovative token system could potentially change how people interact with money altogether, as well as help ease the impact on our environment more efficiently than before.
The Clean Energy Space
The future of energy is clean and sustainable, and with the global demand for lithium skyrocketing, now is an excellent time for investors to diversify their portfolios with clean energy businesses and technology. Embracing these sustainable initiatives now may have huge payoffs in the long run.
If you're ready to get serious about investing and learning more about ESG Investing or sustainable lithium extraction processes, we'd love to connect and keep the conversation going. We're here to help you Level Up! Click below to contact us and get the ball rolling.