The oil and gas industry reached a new peak today on the market.
The price of oil closed at $66.74/barrel on Wednesday - up more than $3/barrel from the $63/barrel price tag it carried at the start of the week.
The $66.74 price is significant. It's the highest price that oil has carried since the start of 2015 - the beginning of the economic downturn locally, which has lasted for 40-plus months.
The current price is also double than the $29/barrel low point which the industry experienced in 2016.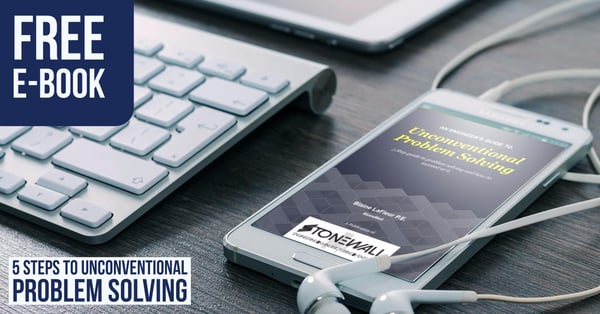 Local economists say that the upswing is further proof that the worst of the economic downturn is over - a sign that industry may soon be getting back to normal in the Houma-Thibodaux area.
Since 2015, global oil supply has dropped, thanks to a deal reached by OPEC, which attempts to limit global supply.
Port Fourchon Executive Director Chett Chiasson has said multiple times on record in the past several years that the dip has been troubling, but that long-term forecasts are for a comeback.
"When there's a downswing, it makes people uneasy, but there's always a comeback and we're waiting on it," Chiasson said.
Several economists agree and released annual outlooks at the beginning of 2018, which had rosy outlooks for oil for the next 12 months, 24 months and beyond.
Those projections are far more optimistic than outlooks in 2015 and 2016, which questioned whether the economic downswing locally would end in the immediate future.
US Crude Hits Highest Since 2014 On Missile Concerns
Oil prices jumped on Wednesday, hitting their highest in more than three years on Wednesday after Saudi Arabia said it intercepted missiles over Riyadh and U.S. President Donald Trump warned Russia of imminent military action in Syria.
Both U.S. crude and global benchmark Brent traded at the highest levels since 2014 as geopolitical concerns overshadowed a surprise build in U.S. crude inventories.
"A bearish inventory report was quickly negated on word of intercepted rockets over Riyadh, which just adds to the recent spike in geopolitical tensions," said Anthony Headrick, energy market analyst and commodities futures broker at CHS Hedging LLC.
Prices began to rally as Trump threatened to fire missiles at Syria. Washington and its allies have been considering air strikes following a suspected poison gas attack last weekend.
Oil climbed further as broadcaster Al Arabiya said Saudi Arabia's air defense forces intercepted a missile over the capital Riyadh.
Brent rose $1.02 on the day to settle at $72.06 a barrel, having touched a session high of $73.09. U.S. crude futures rose $1.31 to settle at $66.82 a barrel, a 2 percent gain, having traded as high as $67.45.
Some major airlines were re-routing flights after Europe's air traffic control agency urged caution for aircraft flying in the eastern Mediterranean due to possible air strikes on Syria.
Trump has criticized Moscow for standing by Syrian President Bashar al-Assad.
"Russia vows to shoot down any and all missiles fired at Syria. Get ready Russia, because they will be coming, nice and new and 'smart!'," he wrote in a post on Twitter.
Syria is not a significant oil producer, but any sign of conflict in the region triggers concern about crude flows across the wider Middle East. Reports of missiles in Riyadh exacerbated those worries, on top of existing concerns the United States could renew sanctions against Iran.
U.S. crude inventories rose by 3.3 million barrels in the week to April 6, according to the U.S. Energy Information Administration. The big build was a surprise after analysts had forecast a decrease of 189,000 barrels.
Despite oil's price spike after the rocket over Riyadh, the market remains focused on fundamentals, said Abhishek Kumar, senior energy analyst at Interfax Energy's Global Gas Analytics in London.
"Market participants will closely watch oil-production profile in the U.S., which is also expected to have a material impact on the outcome of the upcoming OPEC meeting in June," he said