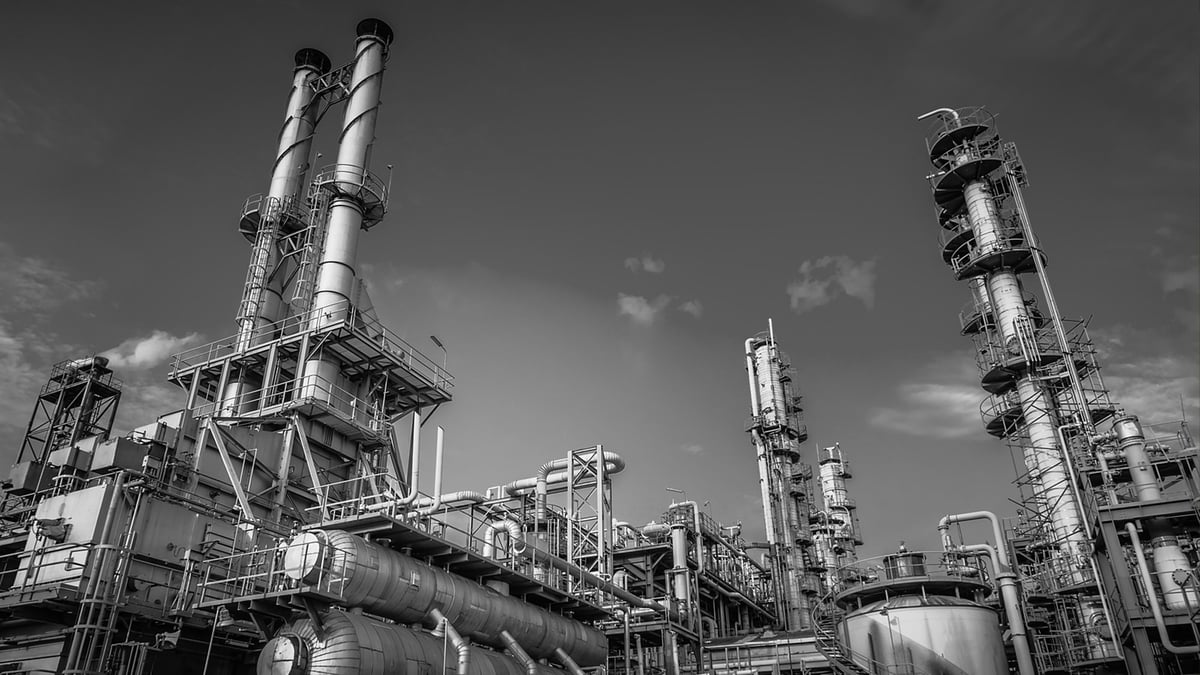 Stonewall Engineering is excited to introduce our facilities engineering services - highly effective in the upstream, midstream, and downstream sectors of the energy industry across multiple fields and disciplines.
The facilities sector of the industry can be extremely difficult and meticulous to operate. Needs can vary greatly, spanning from engineering, to automation, all the way to the intricacies of an effective design process while considering safety issues like fire hazards.

Multi-disciplinary engineering and design team
There's one thing we don't do at Stonewall— shy away from a challenge. We take on the entire scope of the facilities engineering process.
Our expert, multi-disciplinary engineering and design team has a proven reputation for quality in the sectors of the energy industry


Engineering SECTORS
Our facilities team focuses on the following sectors

Quality Engineering
Our engineering and design capabilities include: Front-End Engineering & Design (FEED), Conceptual Designs, Process & Hydraulic Simulations.

When it comes to quality we provide services including Owner's Engineering, As-Builts & Field Verifications, Facility and Site Surveys, Equipment Verification, Management of Change (MOC), As-built Modelling and Document Control.

Process Engineering
Our team is capable of sizing and designing all equipment required to process oil and gas production. Our engineers and designers combine many years of experience with equipment fabricators as well as operating companies.

Mechanical Engineering
We develop calculations used for the design of ASME Code pressure vessels, including shell and head thickness calculations as well as nozzle reinforcement calculations.
Our team also performs analysis of piping systems for both ANSI B31.3 and B31.8 applications. Other calculations, including detailed finite element analysis studies utilizing Solidworks.

Civil / Structural Engineering
Our engineering services offer civil engineering design to support our projects.
We have engineers on staff, with a PE stamp in Colorado, North Dakota, Louisiana and Texas.
We utilize RISA 3D to perform structural engineering and can also provide hand calculations on structural elements that do not warrant software analysis.

Electrical Engineering
We provide electrical engineering services to support our facilities projects.
This includes power distribution design, MCC design and selection, Grounding Plans, lighting and control, and PLC control system design.

Automation, Controls, and SCADA
Our multi-disciplinary team has the experience and skill set to provide solutions for automation and controls.

Our services include:
Control & System Architecture Design and Implementation


Distributed Control Systems (DCS) Programming


Human Machine Interfaces (HMI) Programming


PHA/HAZOP/Functional Safety Analysis


Design and CAD Drafting
We provide all aspects of piping design and drafting. This covers the development of interconnecting piping systems for new projects as well as gathering field dimensions for modifications and upgrades to existing systems.
We prepare piping plans and elevations, isometric spool drawings, and QA/QC isometrics for mechanical integrity programs.
We utilize the latest software packages for our 3D CAD design capabilities, including AutoCAD, Plant 3D and Solidworks.

PLANNING YOUR NEXT PROJECT? - Let US Help!
We tailor our solutions to fit each of our client's needs perfectly while prioritizing safety (such as fire safety hazards and electrical hazards..
If your facilities engineering project could use a facelift or if you looking to ensure that it is planned for, executed, and followed up with properly the first time, contact us today!
Check out more information about what our Facilities Engineering services can do for you.