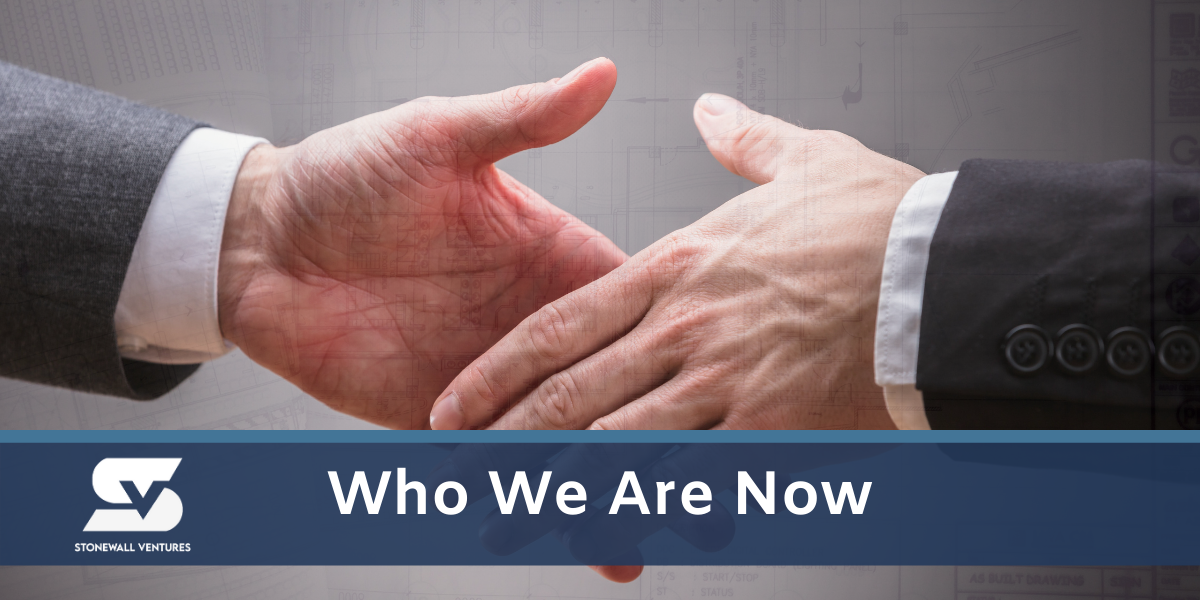 Last year was an ever-changing rollercoaster for the world, but in it, Stonewall was met with an exciting opportunity - we merged with Practical Engineering Solutions (PES). How was this beneficial? Who is Stonewall Ventures? Read more to find out our new offerings to help business owners succeed!
How We Started
Stonewall Consulting started as an engineering firm capable of multi-disciplinary engineering and design for the oil and gas industries.
Our teams began with a focus on the below sectors:
By tailoring our solutions to fit each of our client's needs perfectly, our growth as a company was exponential leading to multiple years of compounded growth.
Change Leads to Greater Opportunity
In April 2020, we had the exciting opportunity to merge with PES, ultimately leveraging our synergies to best serve our customers. Stonewall's growth combined with the advanced operational systems developed by PES allowed us to create a much more powerful company together.
"As soon I as met Clayton, I knew he would be a great fit with us! We are truly excited to be able to merge with him and the PES team. I know our combined engineering design and drafting teams will thrive under his leadership.

Excited to be able to truly merge and co-create something great. We are NOW much more equipped to create the organization we all envision"
Ben Moody- SW- President and CEO
STONEWALL VENTURES
Because of the merger into PES, and the combined skillsets of our partners we saw the opportunity to adapt and create Stonewall Ventures. It was born from of our experiences in building, managing, and scaling our own businesses, combined with our desire to help others do the same.
"We're aware of the challenges in starting, managing, and growing, a successful service providing company because we have done it and learned through our own failures."
Clayton George- Operational Partner
WE EXIST TO HELP YOU EXPERIENCE FREEDOM IN BUILDING A LASTING BUSINESS.
We've redefined ourselves as Stonewall Ventures, a hands-on investment company that helps service-providing businesses build the organization they always dreamed of by investing capital, implementation of our proven and proprietary systems, coupled with our extensive expertise. All of which we have learned is vital to building a successful business.
Same purpose. Different avenue.
"From the beginning of Stonewall Consulting's existence it has been a vehicle to help others succeed, so we felt it is was fitting to keep the Stonewall name affiliated to us as we transition into our new direction."
Ben Moody- Managing Partner- SW Ventures
Through Its partnerships with current and future portfolio companies' Stonewall Ventures invests capital, implementation, as well as their vast expertise. They intentionally do this to help their operating partners build a business they own - not a business that owns them.
"We are humbled for the opportunity to help our current and future partners be successful and do not take their trust in us lightly. We are truly grateful to be an integral part in helping our operating partners create a more sustainable and lasting business."
Ben Moody- Managing Partner- SW Ventures
Interested in connecting?
Let's talk! Reach out to us so we can collaborate to level up your business!