StoneWall teamed up with partners at Rossi Oilfield Services to design and manufacture a new line of downhole tools. This new design is optimized to provide maximum carrying capacity of ferrous metal debris. See below for more details! If you need support with your downhole tools click the link below to contact our team.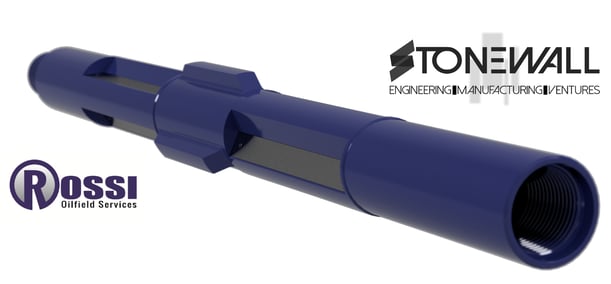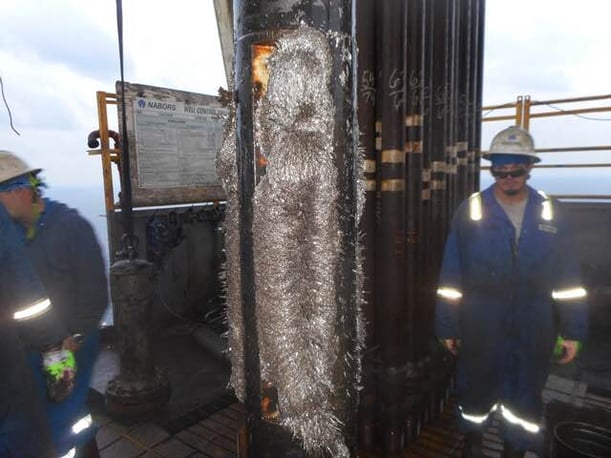 The MAGZilla can provide for maximum removal of steel particles for multiple casing sizes and liner sizes ranging from 4 1/2" to 13 3/8" during clean out runs and fishing operations.
Each MAGZilla tool has magnets spaced out at orientations to provide for maximum carrying capacity of particles with machined, fixed stabilizer blades on each tool for standoff.
The magnets are encased behind aluminum plates secured by screws as a secondary measure in preventing the magnets from separating from the tool. (Each magnet requires a 110 lb direct pulling force to pull away from the tool and can operate in temperatures up to 576 F.)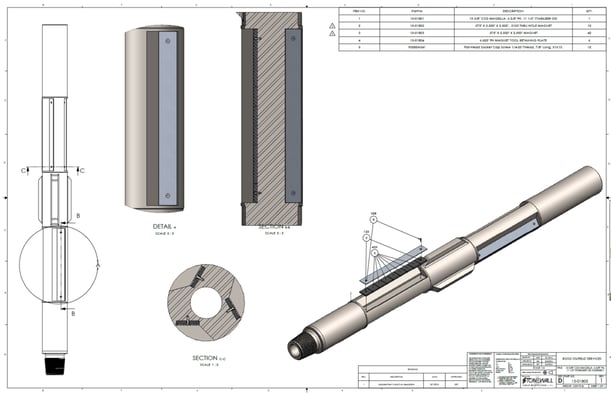 The MAGZilla has a unique catch area to allow for maximum accumulation during non-rotational and rotational applications.
The sleek,smooth surface area of the aluminum plates and catch areas allow for safe cleaning of the metal shavings on the rig floor.
Each tool is manufactured to 4140/4145, 110 KSI steel, and in accordance to API 7-1.
Contact StoneWall Engineering for your downhole engineering needs!