---
StoneWall's Approach:
Downhole tools are no simple task. Some would equate them to designing for outer space. As engineers, we can neither see nor touch the tools in their working environments. This creates unique issues that require an unconventional problem solving approach.
Below is the 5 step approach we use to solve downhole tool engineering problems. You can also download our free ebook, which expands on our approach.
---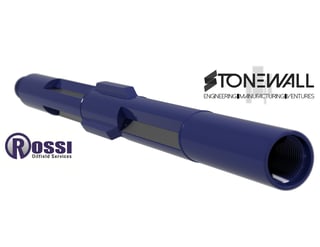 StoneWall teamed up with partners at Rossi Oilfield Services to put our problem solving process to work. Together, we designed and manufactured a new line of downhole tools. (Click here to read more)
5 Steps to Unconventional Problem Solving
Understand the "Real" Problem

Ask the right questions!
"If I were given one hour to save the planet, I would spend 59 minutes defining the problem and one minute resolving it," -Albert Einstein

Need help with the right questions to ask?

Download our free guide here!

Educate Yourself

You cannot possibly be fully competent in all aspects of the process.

Knowing about is not the same thing is knowing how!

Obviate the Noise

As engineers, we have a tendency to distract ourselves with useless calculations, or problems, that don't matter.

What constitutes a problem for one person may not even be seen by another.

Fail Fast

Why do we always start with the solution? Why wouldn't we attempt failure first?

When did we decide failure was a bad thing?
How to fail fast? Download your free guide here!

Don't Be So Scared

Get out of your comfort zone!

Being in your comfort zone eliminates the need for thinking.
---

Want to build your problem solving competency in downhole tool design?
Download our free Ebook: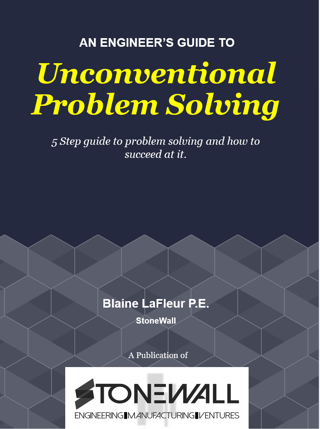 ---
STONEWALL ENGINEERING: Mechanical Engineering Lafayette La, Mechanical Engineer Lafayette La, Mechanical Design Lafayette La, Lafayette La Engineering Firms, 3D modeling Lafayette La, 2D to 3D Conversion, Solidworks Lafayette La, Engineering Design Lafayette La, Inventor Lafayette La, 3D Design, Downhole Tools, Unconventional Engineering