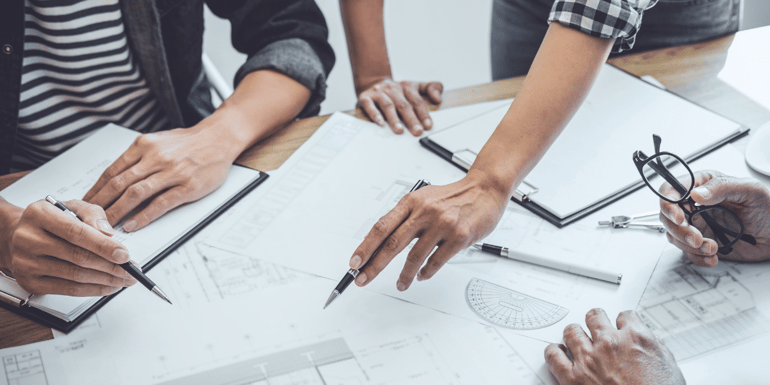 Are you looking to start an engineering firm, but skeptical about all of the risks that come with it? Below we talk about the old way compared to the new way of starting an engineering firm, and give away the blueprint and infrastructure to do it. So, stop talking about it and start DOING it, NOW!
The Old Way of Starting an engineering Firm
Take out a line of credit for about $100k to pay for your upfront expenses
Get a quote on your general liability insurance and professional liability insurance (its expensive, but not having this could ruin your LIFE)
Get a quote on health insurance because you will not longer be on a group policy with your employer (very expensive)
Get a quote on all of your computers and software (it's not cheap)
Develop a sales pipeline book of business to fund your venture (takes time)
Get purchase orders from this book of business (make sure it is enough for you to feed your family for the next 6 months)
Execute the work for this customer(s)
Figure out the proper way to submit your invoice to your customer so that your invoice does not get rejected
Wait 90 days (3 months) to get the cash for doing this work (hopefully you get paid). In the meantime make sure you have enough money to feed your family.
Figure out a way to do your projects and continue to sell new ones while you are doing this work (not easy)
Figure out how to turn work down when you get to busy
Execute enough work and start the entire process over when it is time for you to hire help
Accept the fact that you will not have a decent vacation for 3 years

The Better Way
Plug into PES' infrastructure today and own your own business immediately (no bank loans)
We have all of the general liability and professional liability insurance in place for you
We have all of the health insurance you need for your family
We have the computers and software for you to use on day one
Keep the lions share of the work your bring in and/or execute and get paid right away (no 90 day collection period) – Eat what you kill!!!
Use our administrative staff to bill and collect
Utilize the fruits of our sales team
Utilize our in house technical staff (designers and engineers) to support the work you bring in (IF YOU SO CHOOSE)
Get paid on work your bring in, EVEN if you don't do it . For LIFE on new clients.
Take time off and let the team fill in for you
How it Works
We give you access to our entire book of business for you to work on
You keep the lions share of what you work on
You get roughly 50% (estimated) of the revenue you bring in and execute
We cover all operating expenses because we are already paying for it (general liability insurance, professional liability insurance, health insurance group access, rent, computers, software, CRM, sales efforts, administrative personnel, accounting, billing, IT,etc.)
We pay you in the same month the work is executed and we collect it for you (90 days, 120 days, 180 days later…)
You earn 5% on any new customer your bring in for LIFE (even if you don't execute the work, even if you leave)
Below example based on $150k of your annual revenue.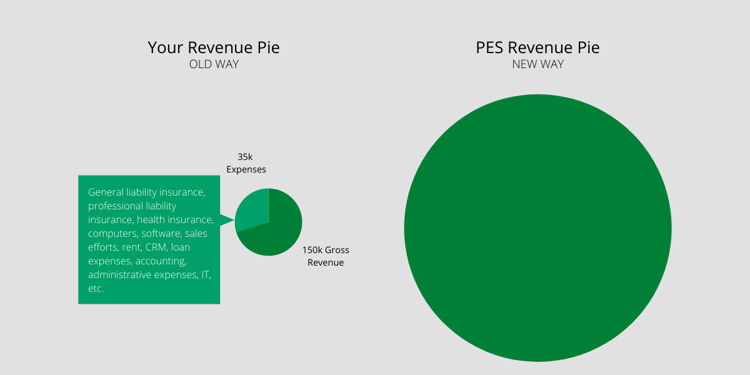 You share the expense side of your pie and in return you get access to the revenue side of our pie through our CASS system % splits.
You get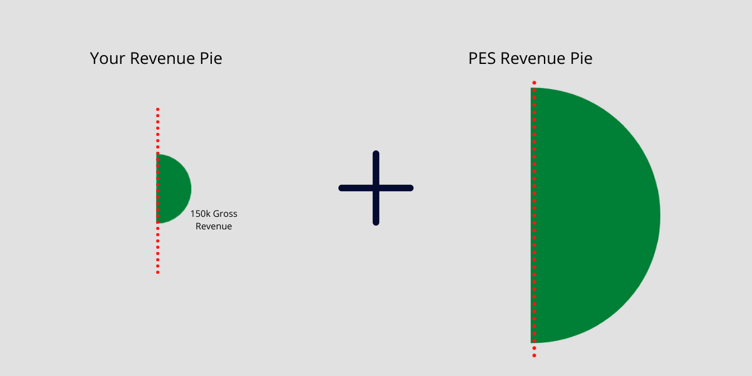 You share

Learn more
Interested in learning more about how to start an engineering firm? Engineering, Owner, & CEO of PES would love to connect with you to help you get started!
---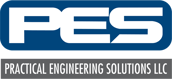 Practical Engineering Solutions will always be dedicated to providing top-notch customer service to meet our industry demands.
We set ourselves apart with our consistency and timely turnarounds. We are always committed to being responsive to our clients, KEEPING OUR PROMISES, making delivery schedules, and standing by our designs!
From concept, design, and engineering, to project management and integrity services. We are your gateway to your journey's engineering endeavors. Including oil & gas, hemp & CBD, dredging and wetland construction services, and food industries.
Providing services focusing on Facilities Engineering, Turn-Key Solutions, Hemp Facilities, Food Plant Engineering, Manufacturing, Engineering Services and Drafting & Design.