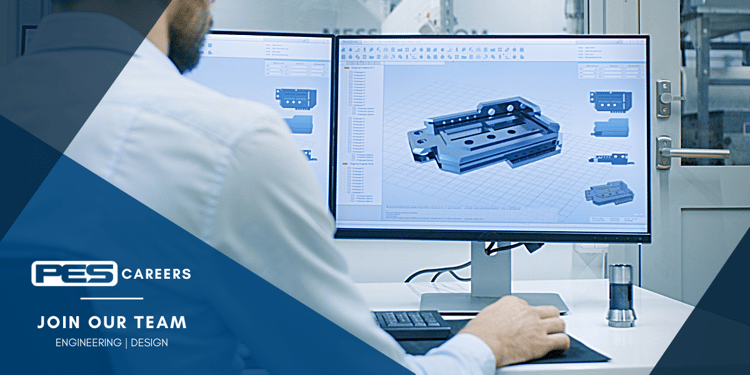 Are passionate about precision design and tireless in your pursuit of customer satisfaction?
Are you a high performer looking for top compensation on your talent?
You've come to the right place!
Even though 2020 was a very tough year, we worked together as a team and exceeded our expectations. Our growth as a company has been successful and we're looking to start 2021 off strong!
We're hiring a expert engineers and sales for our team in Lafayette.
At PES, we are always looking for the top talent in engineering and design as well as sales professionals who can bring in work.
If you are passionate about precision design and tireless in your pursuit of customer satisfaction, you've come to the right place.
Is this opportunity for you?
PES is seeking candidates for the Expert Engineer and Sales positions. Here's what these roles entail:
Expert Engineers
We are looking for top notch engineers who can come be a part of our 2021 growth strategy.
Our performance based system compensates talent on average 30% more than market value.
YOU set your own ceiling based on how much YOU want to work!
We offer base salary, health insurance, 401k match, Flex savings acounts and UNLIMMITTED PAID TIME OFF!!!
Sales
We are looking for sales professional experienced or inexperienced who can bring in work.
Whether you are a seasoned veteran who comes with your own book of business or you are a young and hungry professional looking to make a name (and money) for yourself, PES can be the place for you!
PES Compensates the best talent
We designed a system that showcases each project and assigned team members' compensation.
Implementing this practice has rewarded the best talent and created more success / growth in our company.
Employees who are high performing and driven to make more money request to work on projects! They are motivated by the performance based compensation and THEY get to decide how much THEY want to work.
PRODUCES TEAM ACCOUNTABILITY
Since each team member can see daily exactly how much they are making, the culture incentivizes team collaboration so everyone can make more.
The below chart shows the actual numbers of what team members made last month
(names changed for confidentiality).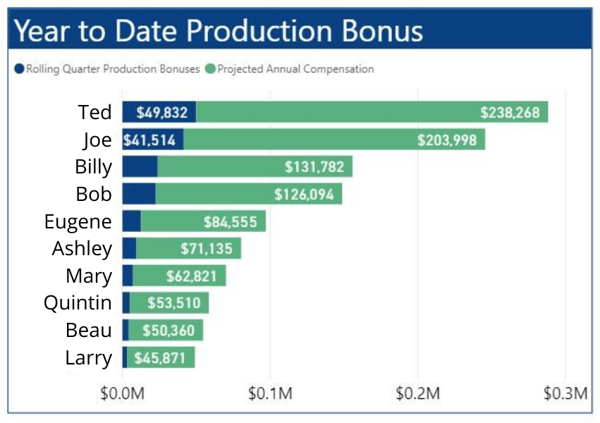 *The dollar values are annualized compensation packages and are actual numbers from last month. These values paid represent payment of 95% above market value in the top cases.

Names changed for confidentiality.
Are you ready to apply?
Great!
Head over to our Careers page to fill out an application and share your background with our team.
---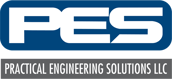 Practical Engineering Solutions will always be dedicated to providing top-notch customer service to meet our industry demands.
We set ourselves apart with our consistency and timely turnarounds. We are always committed to being responsive to our clients, KEEPING OUR PROMISES, making delivery schedules, and standing by our designs!
From concept, design, and engineering, to project management and integrity services. We are your gateway to your journey's engineering endeavors. Including oil & gas, hemp & CBD, and food industries.
Providing services focusing in Facilities Engineering, Turn-Key Solutions, Hemp Facilities, Food Plant Engineering, Manufacturing, Engineering Services and Drafting & Design.