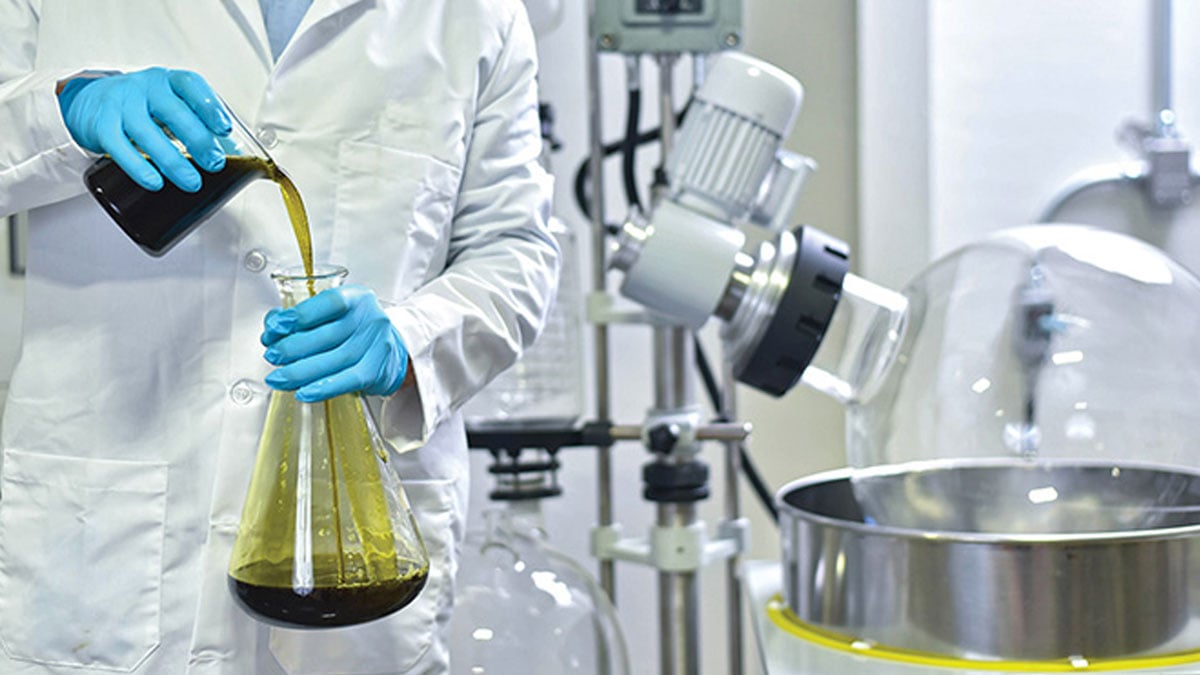 We shed some light on how important each step of the CBD manufacturing process - enabling manufacturers on delivering the purest product as possible to its customer.
With all the buzz around CBD and legalizing hemp, most end users are simply concerned with the quality of the product and the price.
Yet, from the manufacturing and production side of hemp, many companies are looking to learn more about how to improve the manufacturing, extraction and overall efficiency involved in the making of CBD oil.
HOW IS CBD MANUFACTURED FROM THE HEMP PLANT?
The main role of Hemp manufacturing is to create CBD consumables from bulk CBD oil, distillate, and isolate.
4 main phases in the CBD MANUFACTURING process
Let's dive into the intricate processes necessary for taking raw hemp and turning into all of the various CBD products in today's marketplace.
1. Cultivation
Organically grown hemp that has been dried and cured to avoid pesticides, chemical fertilizers or heavy metals.
2. Processing and Extraction
CO2 extraction allows for clean, high quality CBD concentrate to be created that is safe to produce and consume.
3. Refining
Always ask for certificates of quality when purchasing CBD extracts.
4. Isolation
CBD's products give you safe and easy access to the full potential of cannabinoids, anytime, anywhere.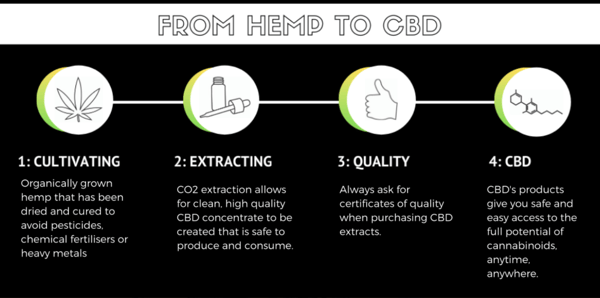 Details of the CBD manufacturing process
The entire Hemp and CBD manufacturing process, when done in accordance with GMP practices, is quite the orchestrated sequence of events.
Each and every stage of the process brings its own challenges and expertise in order to result in a high quality, pure CBD oil ready to be added to consumer products or packaged as pure isolate.
Learn more about CBD Manufacturing
In our latest eBook, we outline each of these phases and go in depth describing the important steps and checks that manufacturers must attend to while creating CBD for the consumer market, like for IV therapy.
PES Hemp Facilities Engineering
We are ready to help your company build and operate a successful production facility in manufacturing effective and pure Hemp and CBD products.
We are a Professional Engineering Group driven by delivering the type of world class performance that is necessary for creating and executing engineered solutions.
We are focused on using our engineering expertise as a foundation to help create or maximize value for our clients, partners, and employees.


COMPREHENSIVE MULTI-DISCIPLINARY SERVICES
Our expert, multi-disciplinary engineering and design team has a proven reputation for quality in the cultivation and extraction sectors of the hemp and CBD industries across the following fields:
Piping

Process

Mechanical

Civil

Structural

Electrical

Instrumentation/Controls

Project Management
---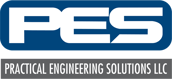 Practical Engineering Solutions will always be dedicated to providing top-notch customer service to meet our industry demands.
We set ourselves apart with our consistency and timely turnarounds. We are always committed to being responsive to our clients, KEEPING OUR PROMISES, making delivery schedules, and standing by our designs!
From concept, design, and engineering, to project management and integrity services. We are your gateway to your journey's engineering endeavors. Including oil & gas, hemp & CBD, and food industries.
Providing services focusing in Facilities Engineering, Turn-Key Solutions, Hemp Facilities, Food Plant Engineering, Manufacturing, Engineering Services and Drafting & Design.