While there are many types of engineers in this world that cover a large span of different realms of expertise, such as Civil Engineering, Mechanical Engineering, and Electrical Engineering—one of the most important roles in the industrial space belongs to the Manufacturing Engineer.
Manufacturing Engineers jobs are quite complex. Due to this, the position requires an extremely knowledgeable and well skilled engineer to maintain the position.

What Exactly Do Manufacturing Engineers do?
Manufacturing Engineering begins with the designing process and moves the project along from that concept to the development of a working product. In reality their work scopes are much more complex, of course, and much more interesting.
Manufacturing engineers scope of work
Design and operation scope of work
A Manufacturing Engineer's scope of work focuses primarily on the design and operation of integrated systems.
These systems (such as computer networks, robots, machine tools, and materials-handling equipment) are responsible for the production of high-quality, economically competitive products (anything from machines, tools, parts to jigs, conservation technology and CNC fixtures).
New technologies & improvements Scope of work
As part of their role, Manufacturing Engineers must also always keep up to date with new technologies and improvements in the field to ensure they are providing their clients with the most innovative advances available.
What Would You Hire A Manufacturing Engineer To Do?
While the scope of their work can vary greatly, Manufacturing Engineers are mainly hired to:
One important thing to keep in mind is that Manufacturing Engineers must accomplish their improved overall efficiencies and outcomes while maintaining employee safety and upholding product quality standards.
How Do I Become a Manufacturing Engineer?
Manufacturing Engineers will typically need to meet several requirements in order to be successful in their field.

Preferred Skills for Manufacturing Engineers
There a handful of skills, if acquired, can be a great asset for Manufacturing Engineers:
How much do Manufacturing Engineers Make?
According to the BLS, the 2018 median annual income for an Industrial/Manufacturing Engineer was $87,040—with the total number of jobs exceeding 280,000.

What are the differences between Manufacturing, Production, Industrial, and Structural engineers?
For some people, these are broad synonyms with far more similarities than differences. But, for what it's worth for the sake of this blog, here is a very high-level take on the differences.
Manufacturing Engineers
Manufacturing Engineers focus more on the initial research design, layout, and build of the manufacturing process or system. They also design and develop machine parts and tools.
Production Engineers
Production Engineers are more focused on running these systems and would place more emphasis on:
Industrial Engineers
Industrial Engineers are very similar to production engineers, but they place much more emphasis on working with people.
They look for ways to make the workers' routines more efficient to improve production while maintaining a safety-focused culture.
Structural Engineers
Engineers who design buildings or other structures and landscapes use the science of structural engineering to create a safe and secure environment for people.

Structural engineers are needed in any field that relies on building, such as architecture, construction management, civil engineering, geotechnical engineering, and more!
The skillset of a structural engineer is very particular and often required for large projects. While it might seem like an unglamorous position, these engineers are essential to the safety of our communities with their ability to design buildings that can withstand different natural disasters such as hurricanes, tsunamis, or earthquakes.
In addition, they make sure structures need not be torn down because certain materials aren't allowed in areas due to environmental hazards.
With the use of today's latest technology, (3D printing, drones, IoT, Building Information Modeling (BMI), and others) structural engineers are able to conduct their everyday tasks in a more efficient manner.
Process Engineers
Engineers are tasked with designing products to be used for a specific task and meeting the needs of their clients.
Process Engineers design processes that allow factories or businesses to manufacture goods more efficiently, which is key in today's competitive market environment where customers demand better quality at cheaper prices than ever before.
A process engineer may have graduated from an engineering college and then worked his way up through various roles related to manufacturing until he found himself in charge of managing production lines on behalf of clients who want him/her solely focused on them--which means they're really good!
Manufacturing engineers in today's revolutionizing industries
Manufacturing Engineers are closely connected with engineering and industrial design efforts.
Some of today's revolutionizing industries where manufacturing engineers are generally employed include:

Manufacturing Engineering In the Works
A decanter centrifuges separate solids and liquids, and have become essential components of water waste facilities and the chemical, oil and gas drilling, food processing industries, as well as the hemp manufacturing industry.
Manufacturing Engineers are typically involved in the design, development, installation and maintenance of the assembly's equipment and machinery.
Their primary focus is on safety, reliability, quality and sustainability.
Drill pipe elevators are used for lifting and handling drill pipe, tubing, casing, and drill collars in the offshore drilling industry. Due to the rigorous nature of their use, drill pipe elevators need to be designed within strict safety guidelines - while focusing on quality, durability and endurance.
Manufacturing Engineers create the processes and infrastructure to produce drill pipe elevators and other tools. These tools are precision-machined to exact tolerances to meet API Standards.
Manufacturing Engineers must master the critical requirements of the oil and gas industry and the need for high-quality tools and parts.
Manufacturing Engineers Near You
We are ready to help your company build and operate a successful production facility and manufacturing facilities effectively.
We are a Professional Engineering Group driven by delivering the type of world-class performance that is necessary for creating and executing engineered solutions.
We are focused on using our engineering expertise as a foundation to help create or maximize value for our clients, partners, and employees. We designed a system that showcases each project and assigned team members compensation.
---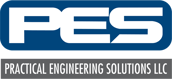 Practical Engineering Solutions will always be dedicated to providing top-notch customer service to meet our industry demands.
We set ourselves apart with our consistency and timely turnarounds. We are always committed to being responsive to our clients, KEEPING OUR PROMISES, making delivery schedules, and standing by our designs!
From concept, design, and engineering, to project management and integrity services. We are your gateway to your journey's engineering endeavors. Including oil & gas, hemp & CBD, and food industries.
Providing services focusing in Facilities Engineering, Turn-Key Solutions, Hemp Facilities, Food Plant Engineering, Manufacturing, Engineering Services and Drafting & Design.