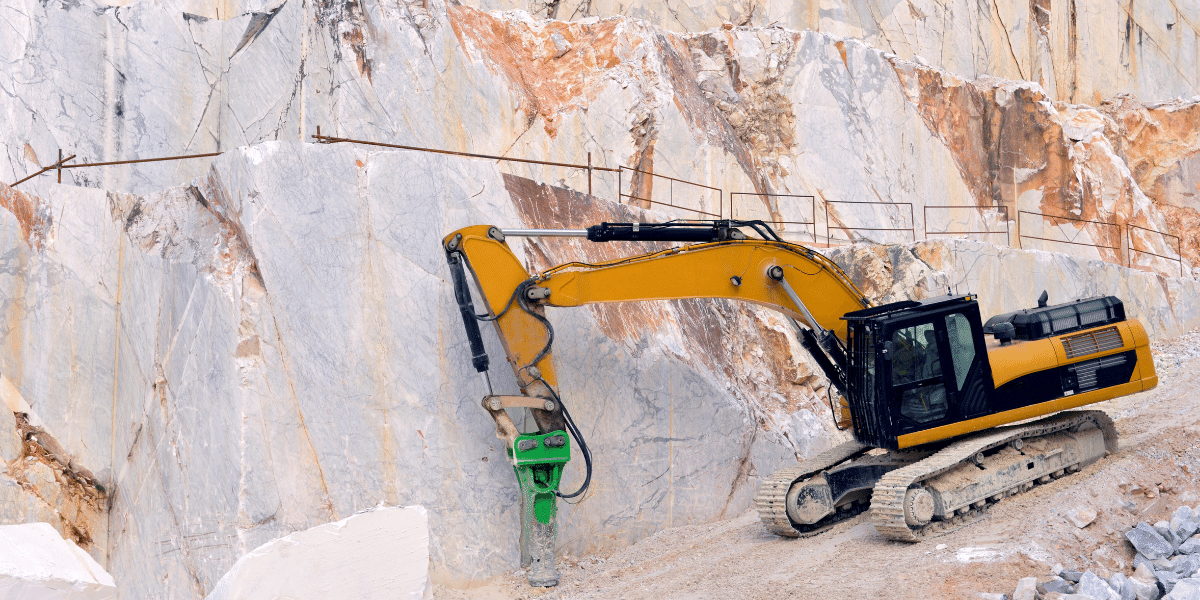 Civil Engineering is a diverse field with many disciplines, including geotechnical. Let's explore what geotechnical engineering is and its applications.
What is geotechnical engineering?
Geotechnical engineering, also known as geotechnics, is the branch of civil engineering concerned with the engineering behavior of earth materials. It uses principles from soil mechanics and rock mechanics for solving its respective problems.
What do geotechnical engineers do?
Geotechnical engineers have knowledge in geology and hydrology to provide solutions related to these sciences.
Geotechnical engineers and engineering geologists perform geotechnical investigations to obtain information on the physical properties of soil and rock underlying (and sometimes adjacent to) a site.
These professionals engineers design earthworks and foundations for proposed structures, as well as repair distress caused by subsurface conditions such as erosion from mining or landslides. Geotechnical engineers rely on both surface exploration and subsurface exploration in order to arrive at a site's strength. Sometimes, a geophysical survey is necessary for pre-site investigation. In today's world, civil and geotechnical engineers are able to conduct their surveying process by using advanced technologies like drones.
Geotechnical engineering can be applied to many fields including: oil and gas, mining (including lithium mining and lithium extraction technology), construction, agriculture, water utilities, transportation, landfill, coastal restoration, dredging, and many more.
America's ability to successfully overcome natural disasters like floods, tornadoes, earthquakes and pandemics would not be possible without the assistance of Geotechnical engineers. Structural, geotechnical, transportation, water resource, and environmental civil engineering are several areas of expertise essential for mitigating the impact of a natural disaster.
Subsurface Exploration
Exploration of the subsurface is typically done with in-situ testing (common examples include standard penetration tests and cone penetration tests). This includes site investigation, which often entails providing subsurface sampling as well as laboratory testing for soil samples. It is important for engineers to know the history of pre-existing rock beneath the Earth in order to develop structures that prevent future hazards.
Surface Exploration
The exploration steps for a surface assessment can range from geologic mapping to geophysical methods such as seismic and electromagnetic induction, or photogrammetry. Geologic mapping is typically completed in consultation with geologists or engineering geologists.
Geophysical Exploration
Geophysical exploration is also sometimes used for civil engineering projects. Geophysical techniques for subsurface exploration include measurements of seismic waves, surface-wave methods and/or downhole methods, and electromagnetic surveying (resistivity, magnetometer, and ground-penetrating radar).
Applications for Geotechnical Engineering
1- Design of bridges
Geotechnical engineers create the structures that bridges are built on, such as piers and foundations. To ensure safety and longevity for a design, engineers consider the different types of loads, as well as where those loads are applied.
2- Design of tunnels
The kind of geotechnical input for a tunnel project will depend on whether it's an existing or proposed tunnel, and whether it is in soil or rock. It is relatively more standardized to analyze new tunnels and new liners, but modifying older tunnels can require more analysis to address the uncertainty that comes with non-standard liner geometries parametrically.
3- Structural design of buildings
Civil engineers design, construct, operate, and maintain construction projects in various sectors including roads and buildings for the public and private sectors.
4- Design of retaining structures
Retaining structures are engineered to retain soil and/or rock. They provide grade changes, right-of-way increases, and buttresses while retaining earth coverage.
---
ABOUT PES
PES will always be dedicated to providing top-notch customer service to meet our industry demands. We set ourselves apart with our consistency and timely turnarounds. We are always committed to being responsive to our clients, KEEPING OUR PROMISES, making delivery schedules, and standing by our designs!
From concept, design, and engineering, to project management and integrity services. We are your gateway to your journey's engineering endeavors. Including oil & gas, hemp & CBD, and food industries.
Providing services focusing on Facilities Engineering, Turn-Key Solutions, Downhole Tools, Structural Engineering, Civil Engineering, Commercial Construction Design and Engineering, Direct Lithium Extraction, and Drafting & Design.