FEA as Wikipedia defines it:
FEA (Finite Element Analysis) as applied in engineering is a computational tool for performing engineering analysis. It includes the use of mesh generation techniques for dividing a complex problem into small elements, as well as the use of software program coded with FEM algorithm. In applying FEA, the complex problem is usually a physical system with the underlying physics such as the Euler-Bernoulli beam equation, the heat equation, or the Navier-Stokes equations expressed in either PDE or integral equations, while the divided small elements of the complex problem represent different areas in the physical system.
Now that's a mouth full!
FEA in Layman's Terms:
Finite Element Analysis (FEA) is designed to save money and time by computerizing engineering analysis. FEA is a digital platform professional engineers use to test designs against predictable forces, to determine whether a design will fail and, if so, when and how the material will deform, snap, or collapse. They are widely used in Oilfield designs (especially in downhole tools, industrial equipment design, and various other fields to replace the experimental design and testing.
FEA MODEL
Fusion 360 does a great job of explaining the benefits of using FEA in the video below.
A typical representation used in engineering consulting of a FEA model with reference to its original system is as shown below:
FEA BENEFITS Summarized
1. INCREASED DESIGN ACCURACY.
2. ENHANCED DESIGN AND EARLY EVALUATION OF CRITICAL DESIGN PARAMETERS.
4. FEWER HARDWARE PROTOTYPES WHICH CAN BE ALIGNED TO RAPID PROTOTYPING.
5. EFFICIENT AND LESS EXPENSIVE DESIGN CYCLE.
6. INCREASED PRODUCTIVITY AND PROFIT.
8. A POWERFUL VISUAL TOOL TO HELP UNDERSTAND THE DESIGN
9. A REPORT CAN BE PRODUCED AS PART OF A QUALITY CONTROL AND AUDIT PROCESS
11. MAXIMIZE PERFORMANCE THROUGH MATERIAL SELECTION AND COST EFFICIENCY
12. REDUCED R&D AND DEVELOPMENT COSTS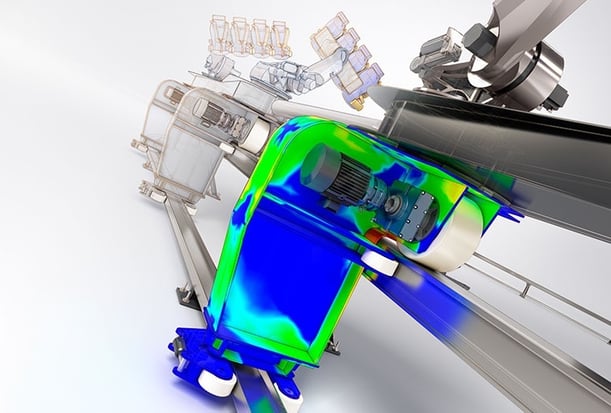 Why use Finite Element Analysis?
Developing products using CAD modeling can be fast and efficient. They also can save money prior to investing in patents, manufacturing, Prototyping or 3D printing.
It will help you identify any problem areas in the design before prototyping and manufacturing. It's much more efficient to highlight potential issues at the 3D modeling stage, enabling you to check for satisfactory operation, optimize your design components, avoiding premature failure, thus eliminating the trial and error approach, and in complex systems it is easier to identify where performance issues are rather than unnecessarily enhancing components that aren't the contributing factor for a failure.
---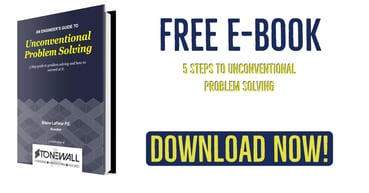 ---
You can select from a range of standard or custom materials for each component in an assembly, and establish whether they are suitable for the expected life cycle. You can expose either a part or an entire assembly to the intended design loads it's going to operate in to identify any issues early on. FEA allows you to identify key weaknesses in a component or design assembly and optimize the design for performance, saving you time and money.
Optimizing a design often results the bulk material and weight reductions. When the penalties of failure are great, spending money for FEA is easily justified.
Do you have a product that could benefit from the cost saving benefits of running a FEA? Start the process with getting it modeled in 3D. StoneWall, for a limited time, is offering Free 3D CAD Modeling.