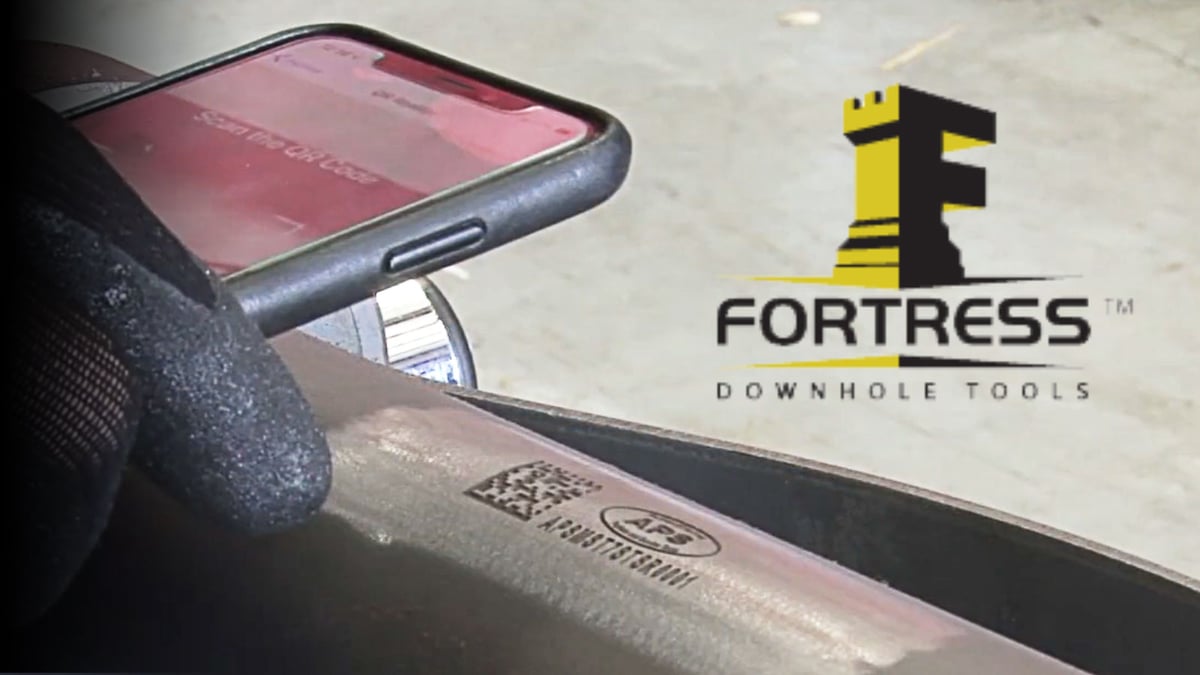 iFortress - a cutting edge management solution for the oil and gas industry, that combines a 2D laser engraved coding system with a robust cloud-based software platform.
What is the iFortress?
iFortress is a technology-based data-driven approach to durable asset management - both completely customizeable and conveniently portable for deployment and designed to be seamlessly scaleable for any growing asset portfolio.

What are the benefits of using the iFortress?
iFortress gives you the ability to make key decisions and gain critical insights into the usage and life expectancy of durable assets
The iFortress technology has capabilities to track the number of runs on wireline setting tools or calculating run time efficiencies on a fleet of fluid ends, thus giving customers the knowledge to make key decisions and gain critical insights into the usage and life expectancy of their assets.
iFortress is extremely universal and designed to withstand rigorous downhole environments and surface conditions found both, onshore and offshore.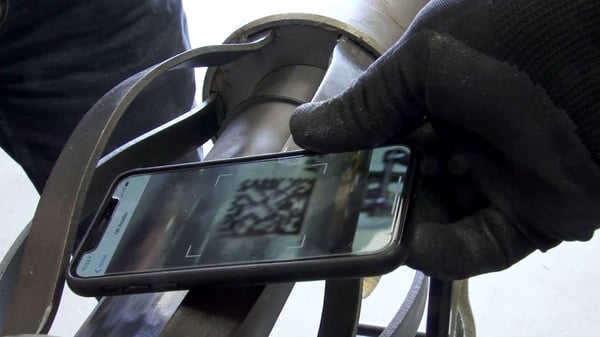 Universally Traceable Asset Code
The custom designed UTAC or Universally Traceable Asset Code, along with your company logo, are laser-engraved onto each asset or onto a mountable stainless-steel id tag - allowing the managing of your assets more efficiently and accurately than ever before.

Mobile App and Web-Based Dashboard
Manage assets anywhere with the easy to use mobile app and web-based dashboard, by simply scanning our UTAC, the user can anote and manage all assets on their own smartphone or tablet right in the field.
Gain mobile access to:
MTR documents,

COCs,

Operating Procedures,

Technical Units

Tool specific instructional videos



iFortress' deployment process is fast and easy.
The customer chooses the information they want to track, and the iFortress Implementation Team sets up custom forms with the requested list of actions.
Time to redress a downhole tool?
Just tap on your smartphone or tablet, and you are prompted with your own customizable actions list for your specific asset profile.


Customized forms
You have the ability to create customized forms to:
Better manage field reports

Calculate risk

Analyze certain failure modes to reduce NPT

Record GPS deployment coordinates

Track mobilization of each asset

Track job type & customer specific data

Output the data into a specific format


Want to learn more about the iFortress Solution?
---

ABOUT FORTRESS

Fortress Downhole Tools, located in Broussard, La., serves oil and gas clients both domestically and internationally by offering high quality tools for plug & abandonment (P&A), completion and remedial services.
Our product offering is further enhanced by providing our clients with our patent pending "e-inventory" supply chain management system. With over 100 years of energy sector experience and a passion for "customer service" we strive to always do what's best for our customers.



From concept, design, and engineering, to project management and integrity services. We are your gateway to your journey's engineering endeavors.
Providing a variety of services while focusing in Facilities Engineering, Turn-Key Solutions, Engineering Services and Drafting & Design - Including oil & gas and Hemp & CBD industry.