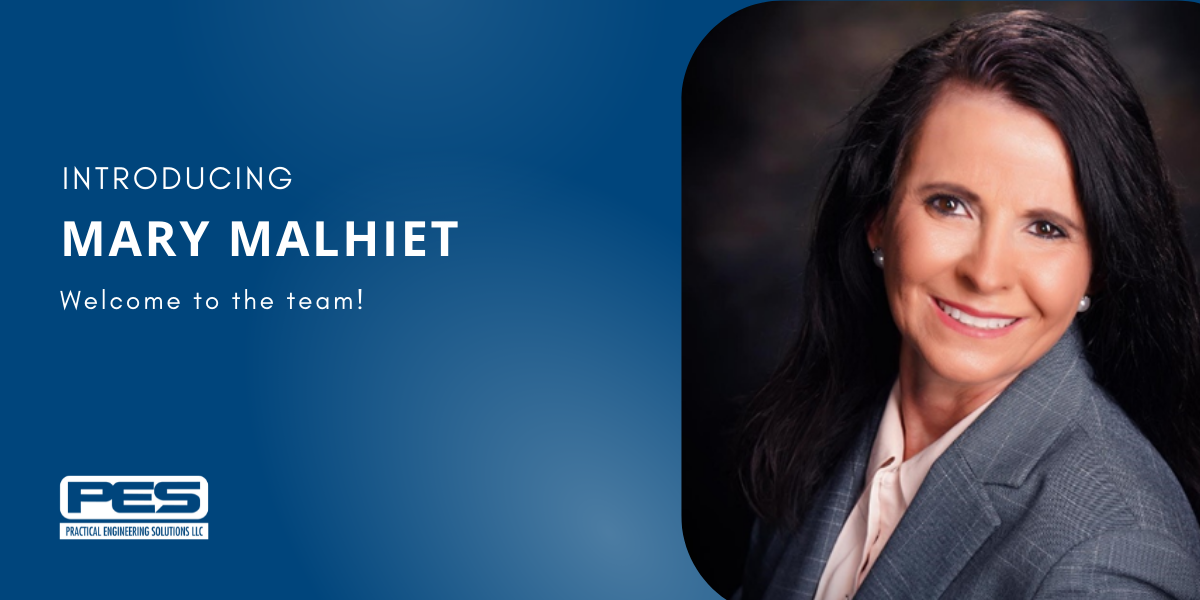 Practical Engineering Solutions is very excited to announce the addition of Mary Malhiet to our newest service offering in the inspection arena. Mary has been tapped as our new senior inspection coordinator to manage our inspection efforts in the field.

Adding value to our team
Mary is a very valuable asset that will help PES continue on its upward growth trajectory
PES will now be offering inspection services in the field to compliment our multi-disciplined engineering service offerings
PES can now oversee construction all across the globe in over 40 countries
Titan in the Industry
"Mary is a titan in the industry and her name is very well known worldwide in the inspection arena. Words cannot express how excited we are to have her add even more value to our team. Her wealth of experience, no nonsense approach, and ability to generate solutions instead of problems is what make her the perfect fit for our organization's culture."

Experience
Mary has been in the inspection business for over 20 years and is a household name in the industry.
She has lead inspection teams for Intertek and Lloyd's Register across the globe.

Mary has a broad inspection history that she brings to PES that will increase our inspection personnel offerings extensively worldwide.

Mary's expertise in the area of automated inspection management coupled with PES' workflow technology will allow us to offer a worldwide inspection service like no other.
"Great things in business are never done by one person, they're done by a team of people. I'm very proud to say that I have joined the PES team. My work ethic speaks volume. My strength is my client relationships and a firm believer in quality services – delivering 100% client satisfaction. Quality is never an accident; it is always the result of intelligent effort. I am stoked, and very much looking forward to the new challenges and opportunities that this role will bring. "
Mary Malhiet - Senior Inspection Coordinator at PES
Adding value to the pes team
New Offerings:
Team of over 400 inspectors to inspect and manage project quality (CWI, API, ASME, etc.)
On-site Construction coordinators (inspectors)
On-site vendor surveillance (inspectors)
Certified Welding Inspectors (CWI's)
N.A.C.E. Level I, II, & III Inspectors
AFE Estimates
Contractor pre-qualification and evaluation
Project planning, scheduling, logistics, and reporting
Project cost & feasibility studies
---


Practical Engineering Solutions will always be dedicated to providing top-notch customer service to meet our industry demands.
We set ourselves apart with our consistency and timely turnarounds. We are always committed to being responsive to our clients, KEEPING OUR PROMISES, making delivery schedules, and standing by our designs!
From concept, design, and engineering, to project management and integrity services. We are your gateway to your journey's engineering endeavors. Including oil & gas, hemp & CBD, and food industries.
Providing services focusing in Facilities Engineering, Turn-Key Solutions, Hemp Facilities, Food Plant Engineering, Manufacturing, Engineering Services, Drafting & Design, and Inspection Services.