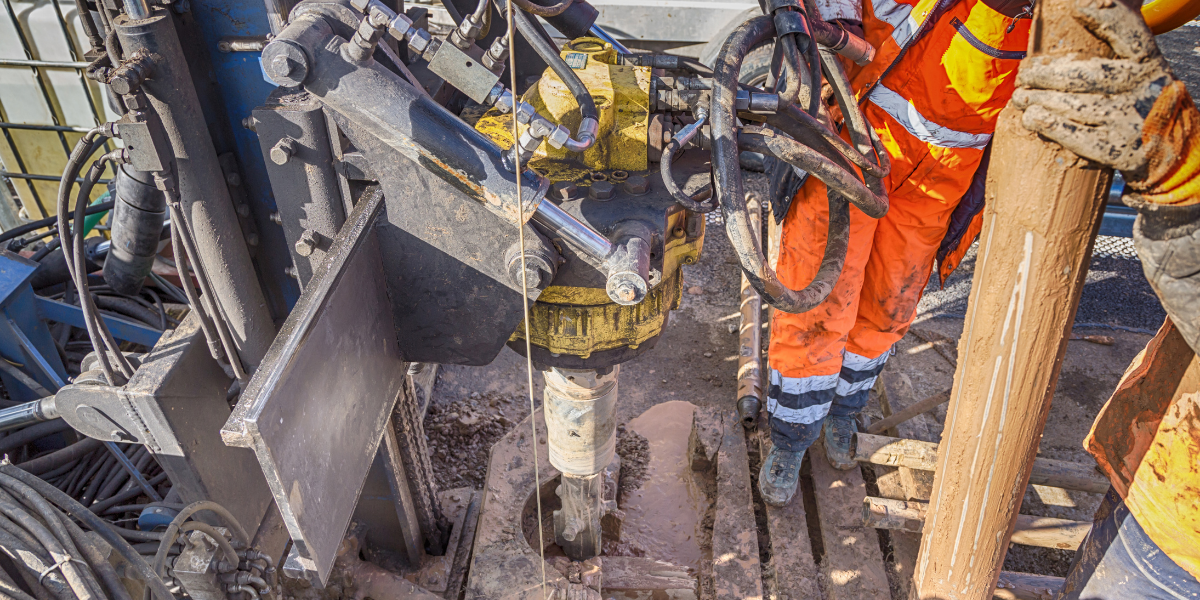 We are always looking for ways to reduce risk, increase efficiency, avoid injuries, and save money. One way is by hiring a geotechnical engineer.

What is geotechnical engineering and its importance?
Geotechnical engineering is a specialization of civil engineering that focuses on the behavior and structural interconnected properties between soil, rock, concrete or other man-made materials.

Geotechnical analysis is a requirement for anything that's constructed: on the ground, within the ground, in rock and made of soil and rock. Designing a well-constructed building requires knowledge of the construction site's geological material properties. It is impediment that the structures we build do not settle, deform or crack and do not fall down due to foundation failure.

Geotechnical engineering is important because it helps engineers choose the right materials, equipment (such as dredging equipment) and location for construction and dirt construction projects. Not carrying this out often results in negative and expensive consequences for construction projects.

What does a geotechnical engineer do?
Geotechnical engineers are responsible for designing foundations on which buildings can be built safely, as well as investigating how to reduce construction costs, social and economic impacts, and environmental impacts, such as water conservation.

Geotechnical experts use their knowledge from civil engineering to determine the stability of sites and structures as they are developed. They analyze different types of projects in order to safely make changes that will affect future public or private development, such as building tunnels for high-speed rail systems.

Not only does their job require civil engineering services, but it also includes testing and analysis to assess risk to humans and the environment to determine if the design plans are feasible.

The responsibilities of a geotechnical engineer can include:
Planning field investigations
Drilling and analyzing samples of bedrock, soil, groundwater and other materials
Supervising
Making geotechnical calculations
Why do you need a geotechnical engineer?
When you're proposing a new project, there are several environmental considerations and legal restraints that could change how the job is done. Without these considerations in mind when planning your project, the issues that you're not prepared for become costly and lead to unforeseen delays during your building process.

Industries which heavily rely on geotechnical engineering:

Transport & Infrastructure
Deep Foundation
Underground Structures
Ground Improvement & Soil Stabilization
Scour and Erosion

In a world where so much of what we do relies on the integrity and functionality of our buildings, it is easy to see why geotechnical engineering holds an important place in society. The importance of geotechnical engineering cannot be overstated; without it, many projects would never get off the ground or even worse-would collapse!
---
ABOUT PES
PES will always be dedicated to providing top-notch customer service to meet our industry demands. We set ourselves apart with our consistency and timely turnarounds. We are always committed to being responsive to our clients, KEEPING OUR PROMISES, making delivery schedules, and standing by our designs!
From concept, design, and engineering, to project management and integrity services. We are your gateway to your journey's engineering endeavors. Including oil & gas, hemp & CBD, and food industries.
Providing services focusing on Facilities Engineering, Turn-Key Solutions, Downhole Tools, Structural Engineering, Civil Engineering, Commercial Construction Design and Engineering, Direct Lithium Extraction, and Drafting & Design.