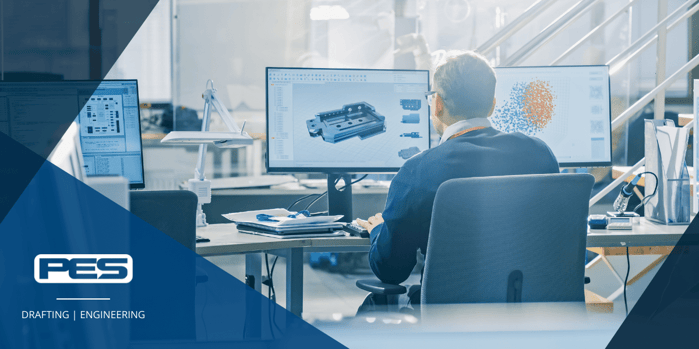 Drafters have a unique combination of skills that can be utilized in many different areas. They design products, architecture, and industrial buildings for clients all around the world. Their versatility makes them ideal candidates for work in other fields as well. A career as a drafter may be both challenging and gratifying.
Whether you choose to specialize in areas like civil engineering, mechanical engineering, or even commercial construction, you will find that with the right skills, you will be employable and in high demand. With experience and a firm basis in education, you'll discover that your drafting abilities are translatable across the nation and even abroad if you're looking for new challenges and possibilities.
The Evolution of Drafting
Pen and Paper
Historical drafters used boards and templates to produce rough sketches on paper and then refined them into more detailed versions. Highly exact drawings could be made using various tools, and these hand-drawn drafts have been trusted in the drafting business over the years. Like most disciplines, drafting has evolved through technology over the years. How, you ask?
CAD (Computer Aided Drafting)
The use of technology has allowed for improvements in the way activities are completed and things are produced. In order to be more accurate and efficient, projects may be finished using CAD (Computer Aided Drafting). There are a number of benefits to CAD, each of which you will explore in depth during your learning process.
Advantages of CAD
Eliminates human error
More time for creativity and problem solving
Saved design data
Better quality work
PES Training Program
The PES Training Program is designed by industry experts to give designers the real-world experience they need to champion their career goals.
This program is for talented (more importantly motivated) designers out there to bring into our incentive based workforce.
HOW CAN I BENEFIT FROM THE PES TRAINING PROGRAM AS A DESIGNER?
---
ABOUT PES
PES will always be dedicated to providing top-notch customer service to meet our industry demands. We set ourselves apart with our consistency and timely turnarounds. We are always committed to being responsive to our clients, KEEPING OUR PROMISES, making delivery schedules, and standing by our designs!
From concept, design, and engineering, to project management and integrity services. We are your gateway to your journey's engineering endeavors. Including oil & gas, hemp & CBD, and food industries.
Providing services focusing on Facilities Engineering, Turn-Key Solutions, Downhole Tools, Structural Engineering, Civil Engineering, Commercial Construction Design and Engineering, Direct Lithium Extraction, and Drafting & Design.